Why wait for analytics results
When you can get there in 2 clicks!
---
Custom developed business intelligence dashboards that provide intuitive, real-time access to key organizational performance metrics. BullseyeOPS & Leadership / Human Capital BI dashboards synthesize data from disparate sources into a visual display of metrics that management can use to identify problems and focus attention on key action items.
---
---
---
Leadership / Human Capital BI Dashboard
---
Calculate and display metrics recommended by SHRM and ISO
Easy configurability to add to or delete metrics from the standard Dashboard
Drilldown to successive organizational levels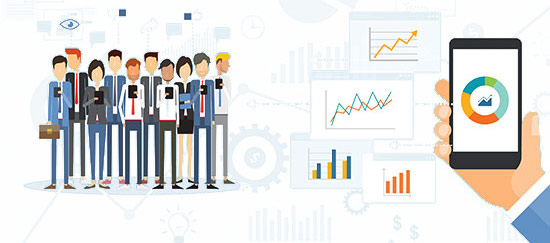 Simple methodology to populate data in the Dashboard
Optional benchmarking to industry averages or to internal targets
User-controlled privileged access to elements of the Dashboard
---
---
---
Operational Dashboards
---
Data is displayed in visually intuitive dials, graphs and charts; top-level displays show key performance indicators, while successive drill-down levels provide detailed data.
Compare actual results to budgets, targets and benchmarks; alert screens highlight negative trends and business areas requiring immediate attention.
Organizations can manage access to dashboard data through privilege controls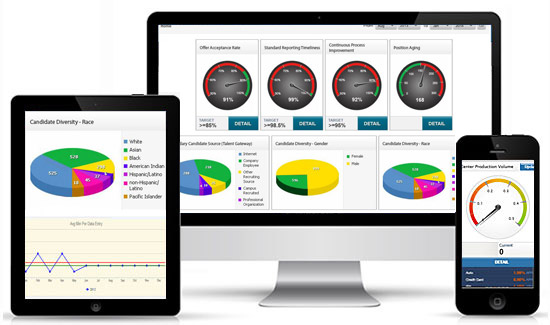 Dashboards can be populated with organizational data by means of input templates, Excel or .csv formatted uploads, and API's from other systems; a data import utility enables access to source data from FTP sites or e-mailboxes.
Comprehensive communications system, including notifications, reminders and alerts, including escalating series of notifications.
---
---
---